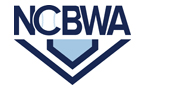 DALLAS - The National Collegiate Baseball Writers Association (NCBWA) released the Pro-Line Athletic National Player of the Week awards for the period ending May 8, today. Texas A&M junior infielder/outfielder Blake Stouffer was named National Hitter of the Week, while Hawai'i sophomore right-hander Matt Daly was named National Pitcher of the Week. The NCBWA Board reviews candidates from each Division I conferences each week and names winners each Tuesday throughout the season.

Stouffer hit .900 (9-for-10) for the week with eight RBIs in three games. The San Antonio, Texas, native also contributed three doubles, a home run and seven runs scored against Dallas Baptist. He slugged 1.500 and had an on-base percentage of .875, drawing four walks and was hit by a pitch. In Thursday's series opener and victory (11-10), Stouffer went 5-for-5 with two doubles, four RBIs and three runs scored. Friday the Aggies defeated the Patriots, 3-0 and Stouffer went 3-for-4 with a double, an RBI and a run scored. In the series sweep on Saturday (14-6), Stouffer went 1-for-1 with a two-run homer and bases-loaded walk.

Daly, a Yorba Linda, Calif., native threw a one-hit complete-game shutout in Hawai'i's 8-0 victory at Hawai'i-Hilo on Friday. Daly took a no-hitter into the ninth inning, before giving up a single with one out. He walked the leadoff hitter to start the game before retiring the next 25 batters. He also struck out a career-high nine in the game.

With this week's honor, Daly automatically are named to the watch list for Roger Clemens Award, given to the national collegiate pitcher of the year, sponsored by the Greater Houston Baseball Organization.

Fort Worth-based Pro-Line Athletic supplies the official cap to more than 100 Division I college teams and official uniforms and team wear to six Division 1 college teams. This is the third season Pro-Line has sponsored the NCBWA's Players of the Week. The sponsorship provides for plaques to be awarded to each of the weekly winners and other promotional consideration. For more information about Pro-Line, visit their Website at: www.prolineathletic.com.

Founded in 1962, the NCBWA is dedicated to the advancement of college baseball. Membership is open to writers, broadcasters and publicists of the sport. For more information about the NCBWA, visit the association's official Website, www.ncbwa.com.

For more information, contact NCBWA Assistant Executive Director Mike Montoro (601-266-5947, michael.montoro@usm.edu).

2007 WINNERS:
Pro-Line Athletic Co., Hitter of the Week - Feb. 13 - Pedro Alvarez, Vanderbilt; Feb. 20 - Jericho Jones, Louisiana Tech; Feb. 27 - Mike Bianucci, Auburn; March 6 - David Doss, South Alabama; March 13 - Justin Bour, George Mason; March 20 - Corey Brown, Oklahoma State; March 27 - Matt LaPorta, Florida; April 3 - Tony Thomas, Jr., Florida State; April 10 - Travis Jones, South Carolina; April 17 - Kellen Kulbacki, James Madison; April 24 - Ryan Heath, Oakland; May 1 - Matt Horwath, UCF; May 8 - Blake Stouffer, Texas A&M.
Pro-Line Athletic Co., Pitcher of the Week - Feb. 13 - Spencer Steedley, Charlotte; Feb. 20 - James Simmons, UC Riverside; Feb. 27 - Brian Matusz, San Diego; March 6 - Sean Urena, Cal State Fullerton; March 13 - David Price, Vanderbilt; March 20 - Lance Lynn, Ole Miss; March 27 - Eric Rohr - Saint Louis; April 3 - Trey Barham, VMI; April 10 - Ryan Berry, Rice; Rick Zagone, Missouri; April 17 - Brad Brach, Monmouth; April 24 - Scott Barnes, St. John's; May 1 - James Adkins, Tennessee; May 8 - Matt Daly, Hawai'i.